During the 61st Chapter Charter Day Celebration on Sunday, April 16th Zeta Phi Beta Sorority, Inc. – Zeta Kappa Zeta Graduate Chapter presented East Texas Crisis Center, and other local non-profit organizations in East Texas with the "Phenomenal Partner in Service" award.
Zeta Kappa Zeta has held multiple donation drives to collect clothing, toiletries and other items to be donated for the women who reside in the emergency shelter.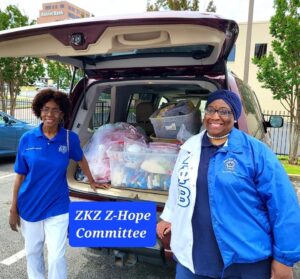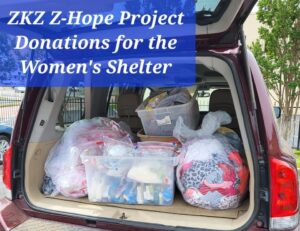 Zeta Phi Beta Sorority, Inc. has an International Domestic Violence Programmatic Initiative. 
Cynthia L. Matlock is the Zeta Kappa Zeta Domestic Violence Co-Coordinator.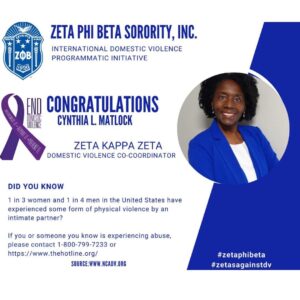 Zeta Phi Beta Sorority, Incorporated includes 125,000 + college-educated, dynamic, community service driven, diverse and professional women. Learn more

East Texas Crisis Center is honored to be recognized, and so grateful for the wonderful partnership with Zeta Kappa Zeta!