After dedicating 30 + years of her life to the mission of East Texas Crisis Center, over 20 of those years as Executive Director, Lana Peacock has made the decision to retire.
"Lana has been key to the services and programs offered by ETCC by always putting others first. She leaves a legacy of service and compassion. She will be truly missed", says Jeremy Cozad, Chairman of the Board.
The Board of Directors committed themselves to finding the "right" person to fulfill the role, and have selected Nichole J. Masters-Henry as Executive Director of East Texas Crisis Center.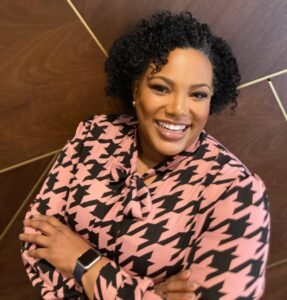 Nichole Henry is a passionate advocate who uses her own life experiences to inspire and encourage others to overcome adversities.
A Fort Worth native, Nichole discovered her passion for helping others as a teen when she served one summer as a volunteer group facilitator for school-age children at a local apartment complex that served low-income families. Even in her college years she spent her time serving the community. The summer of her freshman year she stayed at the Missouri Baptist Children's Home leading groups, teaching classes, and providing recreational activities for the children in residence. Since then she has traveled to Iringa, Tanzania to teach women of nearby villages leadership skills; earned her Bachelor's degree in Psychology and Master's in Professional Counseling; obtained her ministerial license in 2010 and ordination for Elder in 2021.
For 20 years Ms. Henry has worked in the non-profit sector. Her leadership skills coupled with her unyielding conviction to help others succeed have propelled her into key positions at each agency she has worked. She most recently served as Chief Services Officer for a large non-profit in Tarrant County. There she oversaw the agency's victim services division, which is comprised of 3 departments made up of over 100 employees serving over 3,000 participants annually.
In 2016 Ms. Henry started Women In Power Empowering, a philanthropic group for successful African American women with the goal to make a difference in the lives of women experiencing socioeconomic hardships by providing financial awards, mentoring, and support.  The group offers an annual Empowerment Fund to individuals; annual Business Award for small, female owned for for-profit companies; and grants for non-profits.
In 2019 Nichole saw a need for more affordable housing options for families living at or below poverty and seniors in the community.  By that fall, Shared Worth was formed.
Ms. Henry continues to seek out opportunities to empower and encourage women. She has recently launched her signature workshop, DreamCatching, focused on helping women move their dreams from vision to reality and executive leadership coaching for aspiring nonprofit leaders through her consulting firm, The Renovated Agency.
Nichole has dedicated her life to serving others and with her infectious smile, caring demeanor, and generous heart she leaves an indelible imprint on the lives of those she encounters.
We are excited to welcome Nichole to East Texas, and for the experience in leadership she brings that will continue to move forward the mission of East Texas Crisis Center!